Newstate Partners is an independent advisory firm dedicated to the provision of impartial, specialist financial advice to governments, central banks, sub-sovereign or state-owned clients and other parties-at-interest primarily on issues of debt management and infrastructure financing.
Latitude Investment Management
Based in St James's, Latitude was founded by Freddie Lait in April 2016 to provide a long only investment strategy tailored to meet the risk profile and return objectives of institutional investors and private wealth managers.
Prefequity offers UK companies a flexible, debt-based alternative to private equity to support their strategic growth and development plans. Up until now, if a company did not have sufficient asset-backing to attract bank finance, often the only option was private equity. However, an investment from private equity typically leads to significant equity dilution and loss of control.
Lefevre Fine Art Ltd specialises in Impressionist, Modern and Contemporary International and European paintings, drawings and sculptures.
Charles Fussell & Co LLP was established in 2007 as a boutique litigation firm. The firm's expertise is in commercial litigation often involving multiple jurisdictions and high value claims.
Lucy's Dressings was started in a busy, family kitchen in Suffolk.
As a little girl, Lucy would watch her mother making dressings in jam jars. She was enchanted – and ever since, has been bottling and sharing the magic of real home cooking and has won 10 Great Taste awards along the way.
Established in 2015, Rye Bay Capital LLP is an independent, privately held alternative investment management business selling to generate superior returns for sophisticated investors by identifying compelling opportunities in listed European companies.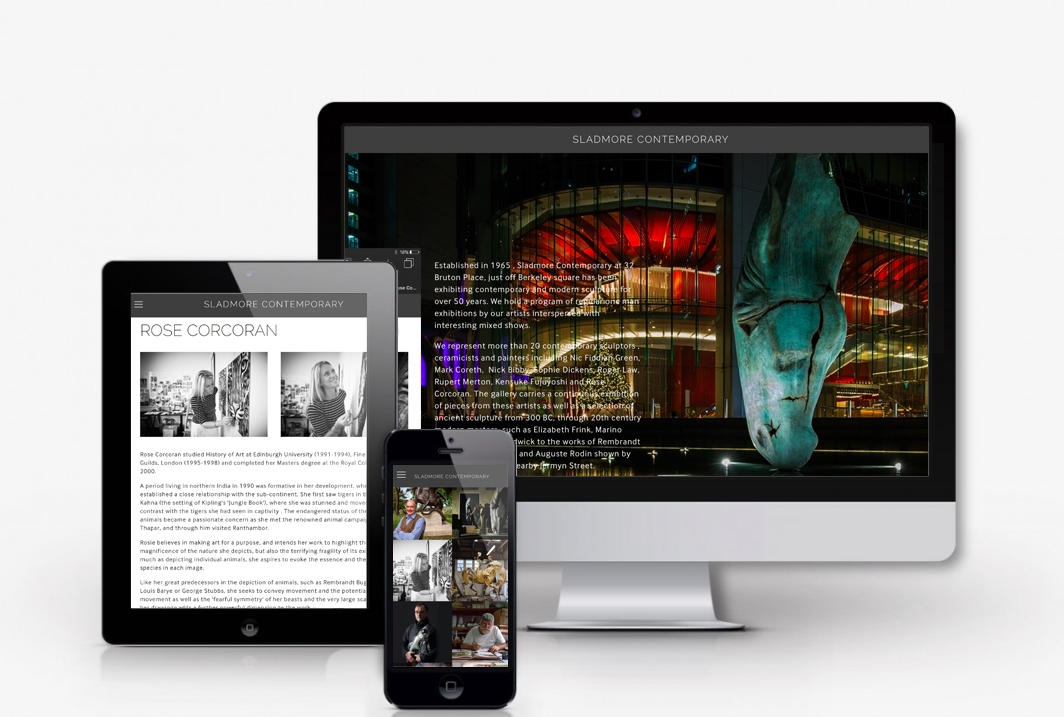 Established in 1965, Sladmore Contemporary exhibits contemporary and modern sculpture with a stable of contemporary artists such as Nic Fiddian Green, Mark Coreth, Rose Corcoran, Elisabeth Frink and mixed exhibition schedule.
Arkera empowers anyone to make exciting investment decisions they never imagined. Arkera brings together an expert financial content team with AI to offer relevant and contextualised content matched with investment products at every step. We leverage our machine learning tools to enhance the experience every time you use it.
Committed Capital specialises in investing in & providing corporate finance advice to fast growing companies.
Garden House School is a leading London day school offering Kindergarten, Pre-Prep and Prep schooling for girls and boys from 3 years to 11 years.
Aston Currency Management
Aston Currency Management provides clients with intelligent foreign exchange solutions.
Established in 1992, Piper Pritchard has been a leading provider of search services ever since. They began with the recruitment of partners and teams which has led to them being asked to recruit associates.
The founders of Arkera talk about the company and it's goals.
Arkera brings together an expert financial content team with AI to offer relevant and contextualised content matched with investment products at every step. We leverage our machine learning tools to enhance the experience every time you use it.
While creating their new website we also filmed and directed a short film about Arkera.ai
Like her great predecessors in the depiction of animals, such as Rembrandt Bugatti, Antione-Louis Barye or George Stubbs, Corcoran is an artist both deeply traditional and clearly contemporary. Her work is dedicated to a secure future for her animal subjects in their natural habitat, which also assures her own future in the wider art world.
TLA is a lifestyle PR agency with a wealth of experience in all aspects of high-end PR, with an impressive client list and an enviable influencer network to ensure success.
Marisa Garner founded MGA in 2011, to provide a home for her burgeoning roster of music video directors.
A select number of directors are currently signed to MGA, either as individuals or through a production company, MGA now represents an incredibly varied and hugely talented roster of directors who are able to work at all budget levels, and across all genres from hip hop/urban to mainstream pop and rock
In her decade-spanning practice within both traditional Chinese dance and contemporary western dance, Xiao Huang has explored the expressive possibilities of her body through different materials and mediums. Self-taught and professionally trained Xiao began dancing as a means of dealing with dislocation and personal tragedies.
Albert Bridge Capital specialises in public market equity investing, and providing expertise and fund management services to institutional investors.
Rhiann Keys is an ex-professional ballet dancer and Body Arts and Science International qualified pilates instructor who has developed the Balletfit programme for English National Ballet.
For 30 years Alexander di Carcaci has worked privately with collectors and designers including Veere Grenney, Guy Goodfellow, Robert Couturier, David Hicks, Juan Pablo Molyneux and John Stefanidis, sourcing fine antiques for their clients.
Athlete Angel will monitor Facebook, Instagram and Twitter accounts - always with your permission - and send you a notification if we see something which, we think, may harm your on-field reputation.